WELCOME TO THE SITE OF THE PLANTENTUIN ESVELD.
THIS IS THE OLD SITE.
CLICK HERE FOR THE NEW SITE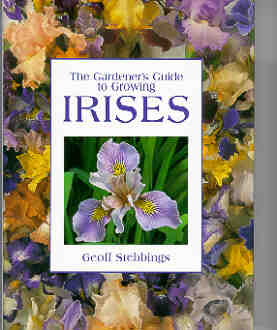 ISBN : 0-88192-388-5

Publisher : Timber Press

Number of pages : 160

Many pictures

Year of publication : 1997

Binding : Hardcover

A complete, practical guide to growing and collecting these magnificent flowering plants and using them to best effect in the garden. Covered are: history, classification, cultivation, full listings of popular groups, hybridizingh, national collections, people and their plants. Includes original colour photographs with plant portraits for identification purposes and inspirational shots to illustrate planting ideas.

Price € : 18.00

This book is temporarily out of stock

old or second-hand copy

If you would like to order this book, you can do this by using our online bookshop. This book you will find in the category Perennials in the online bookshop, which you will find here.