Rhododendron 'Edelweiss'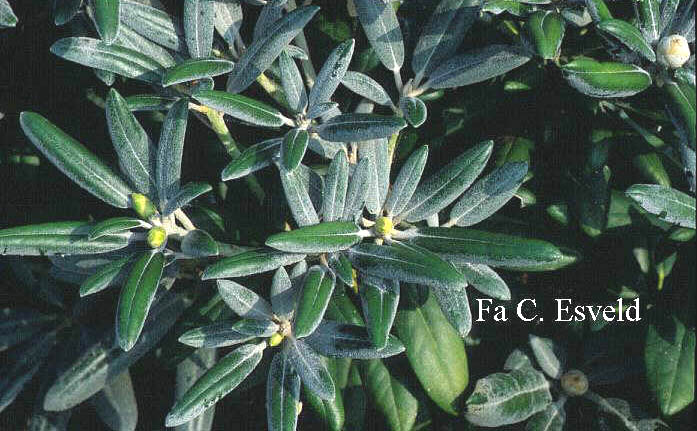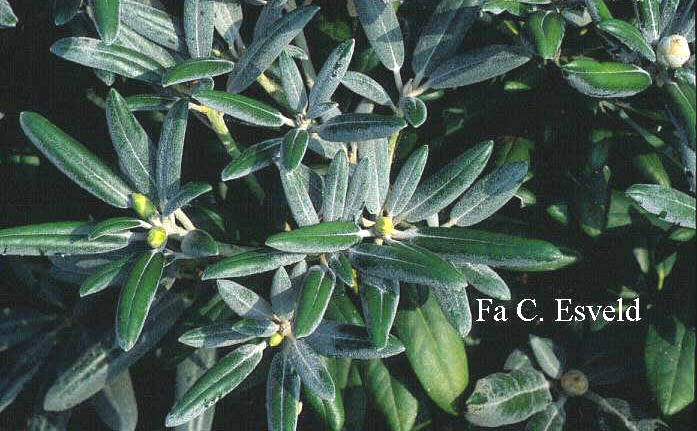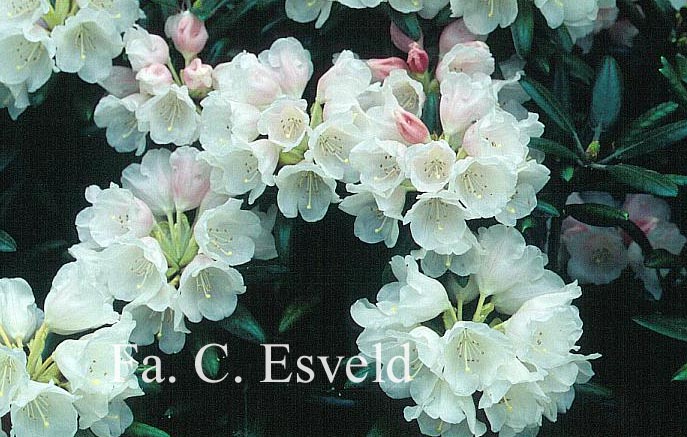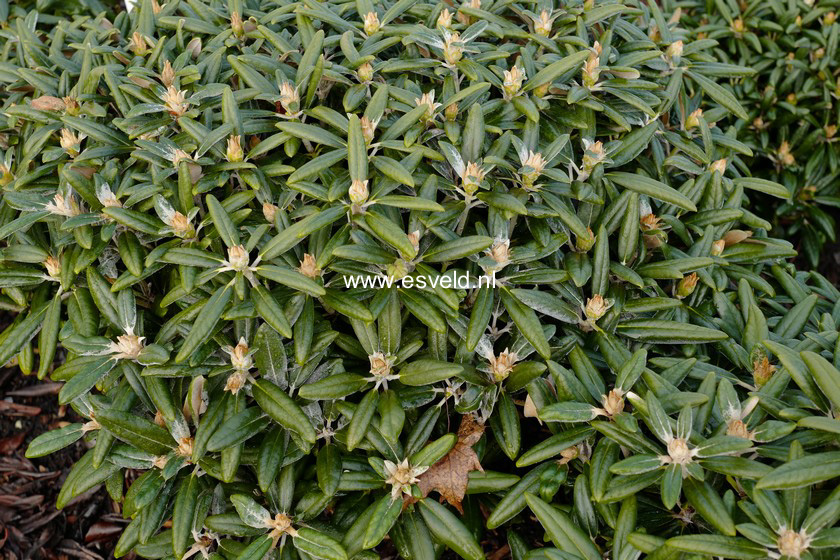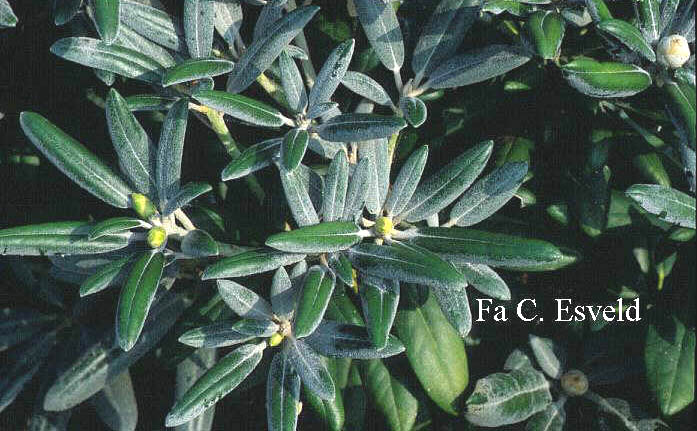 -
Yakushimanum selection beautiful leaf plant, white hairy l. The size after 10 years is 150 cm. The flower colour is pink with dark macule. This plant is completely hardy.
This plant belongs in group B4 : up to 1 m and much wider, leaves 3-7 cm, flowers trumpetshaped in loose trusses
Location of the plant shown in the first picture : Provinciaal Domein het Leen, Eeklo, B.
Date taken : 16.11.2012
Family : Ericaceae

Possible alternative :
© first picture : PlantenTuin Esveld

© picture 2 : PlantenTuin Esveld, location picture : Kwekerij PlantenTuin Esveld

© picture 3 : PlantenTuin Esveld, location picture : Kwekerij PlantenTuin Esveld

© picture 4 : PlantenTuin Esveld, location picture : Kwekerij PlantenTuin Esveld

We do not have a picture of this plant. Do you have one and are you willing to give it to us? Please mail it to us at info@esveld.nl
Characteristics of this plant
type of plant : shrub
soil type : acid soil
planting place : all locations are ok
habit/form : loose growing
water requirement : needs normal water
wind tolerance : not susceptible to wind
the plant is evergreen
height approx : between 75 and 100 cm
width approx : between 75 and 100 cm
quantity per m2 : 2
flower colour : white
leaf colour : green
fruit/seed colour : brown
fruit / seed period : september - october
leaf shape : leaves are oval
leaf size : between 5 and 10 cm
edibility : The plant is not edible
scent : not scented
flowering period : may - june
hardiness : completely hardy