Osmunda regalis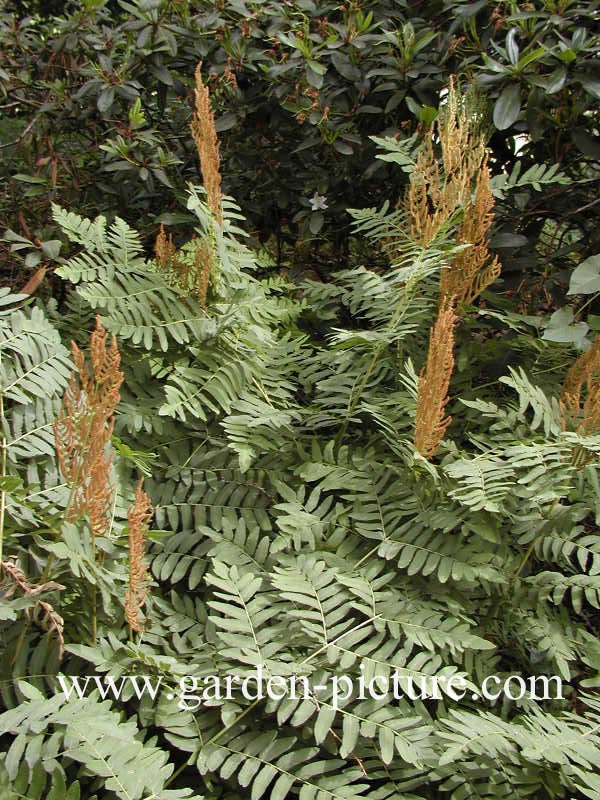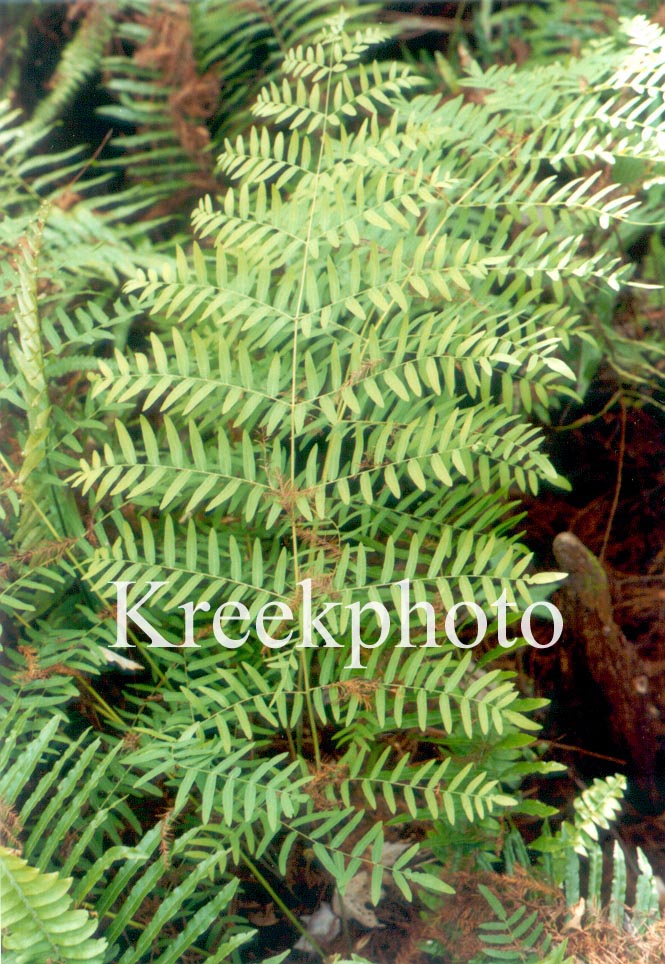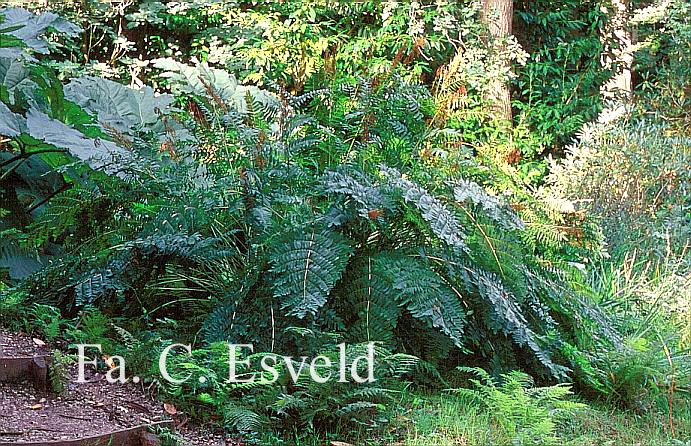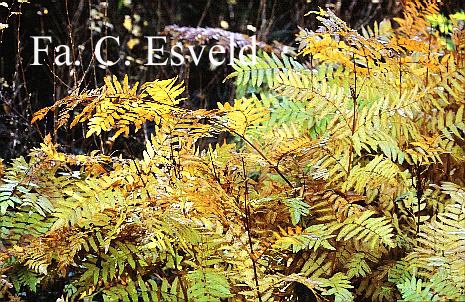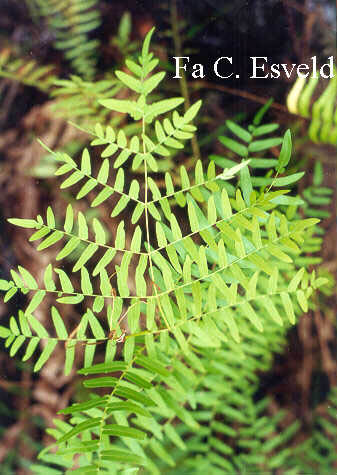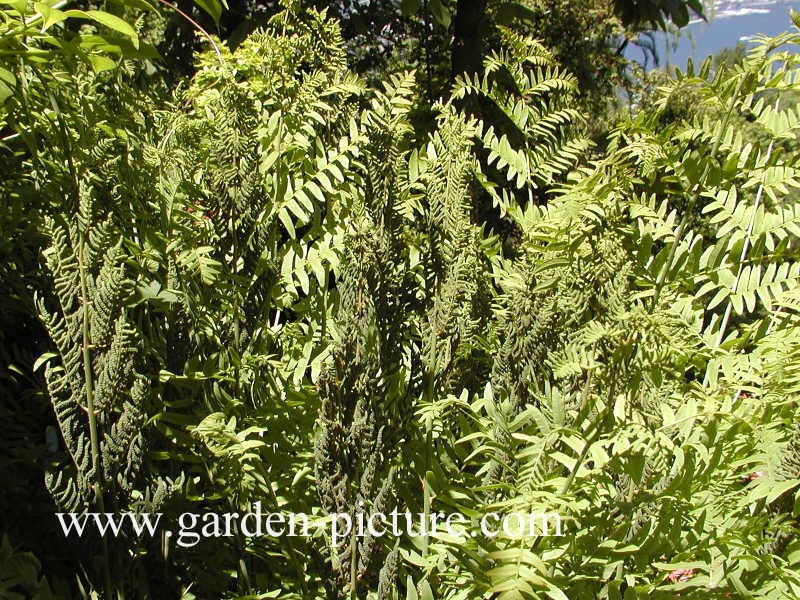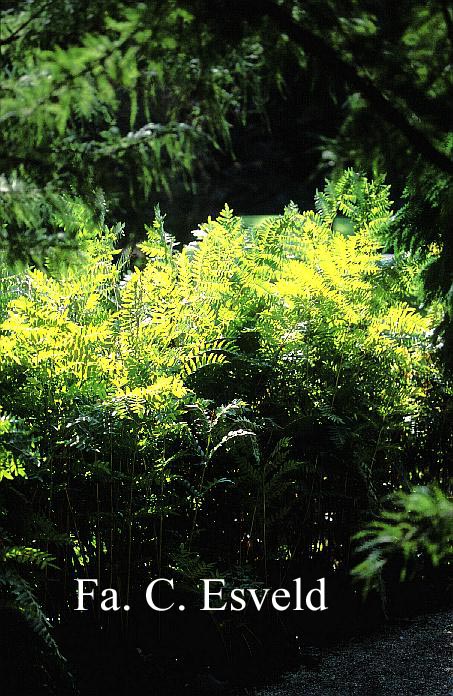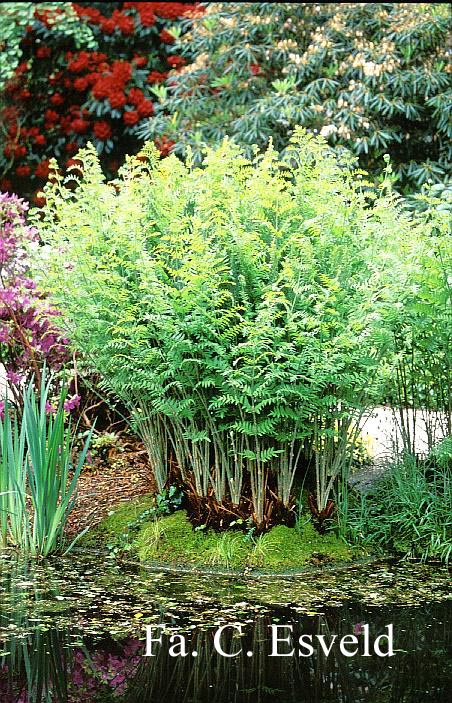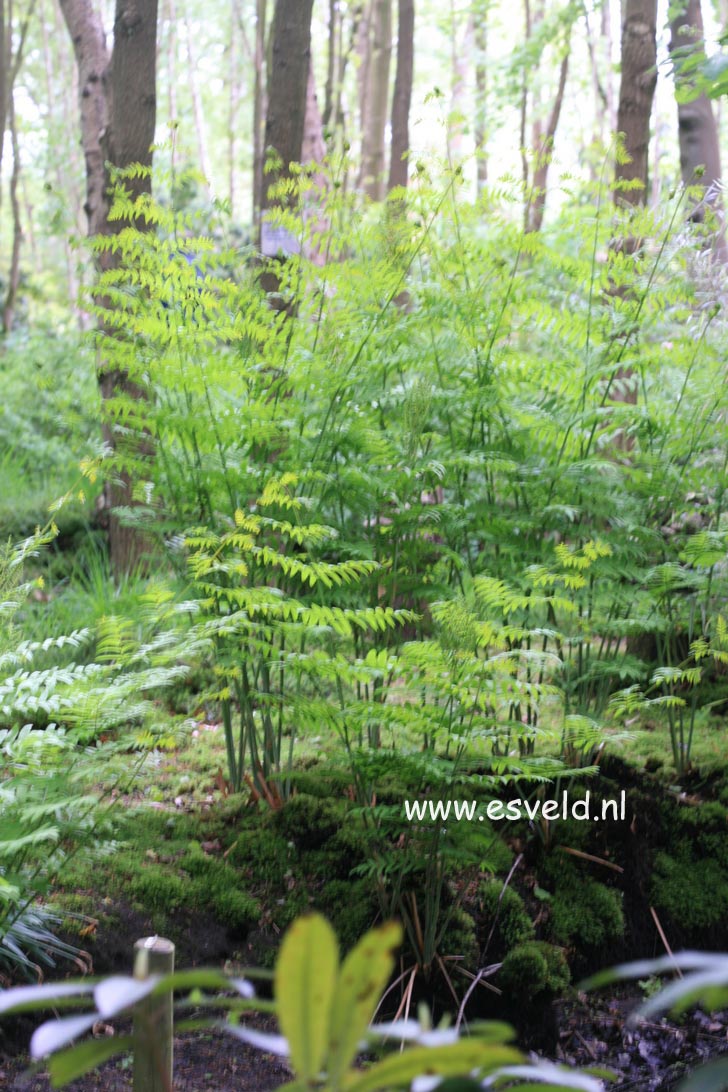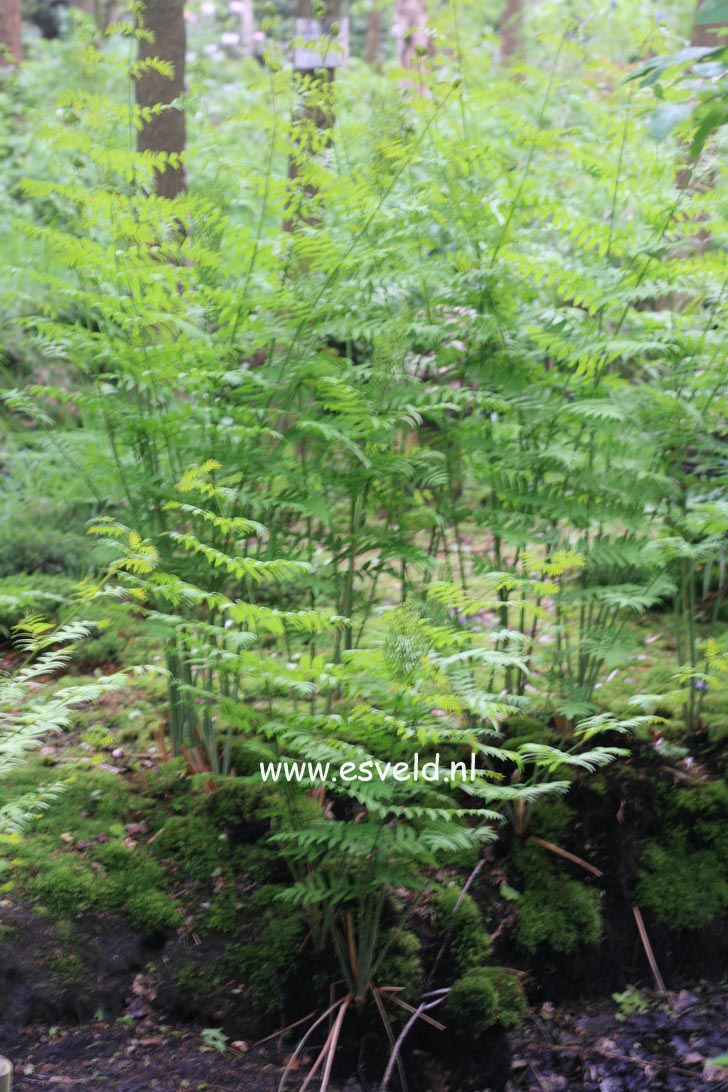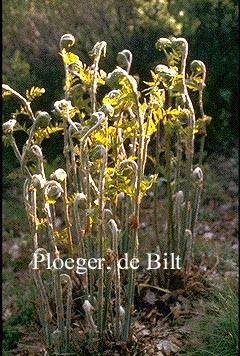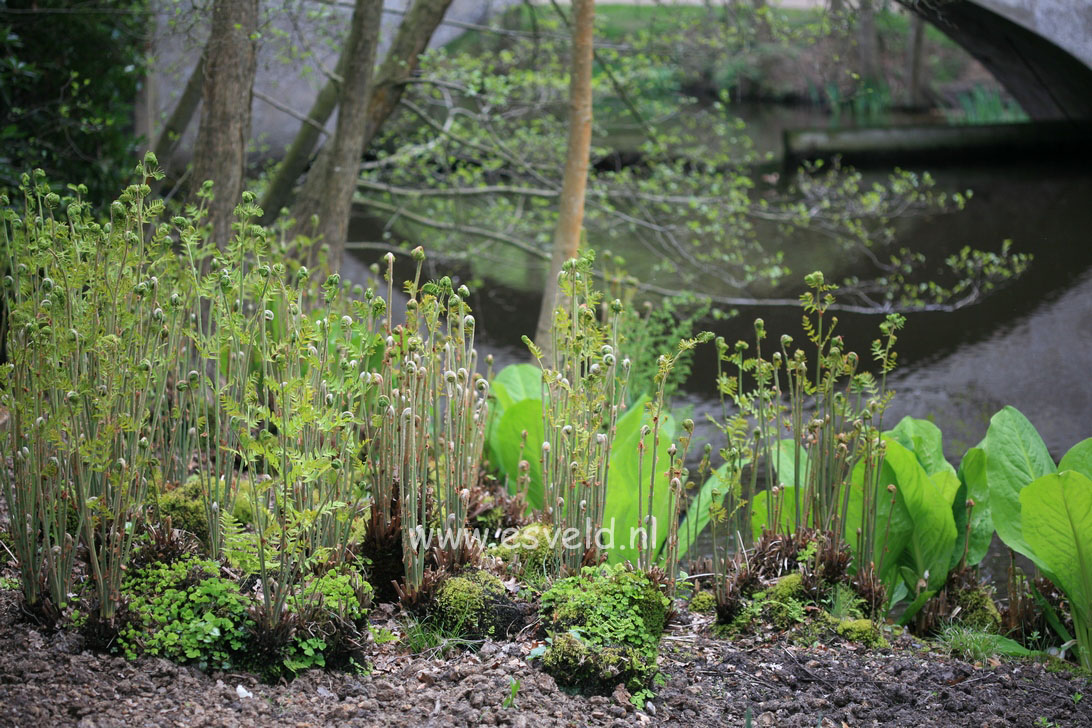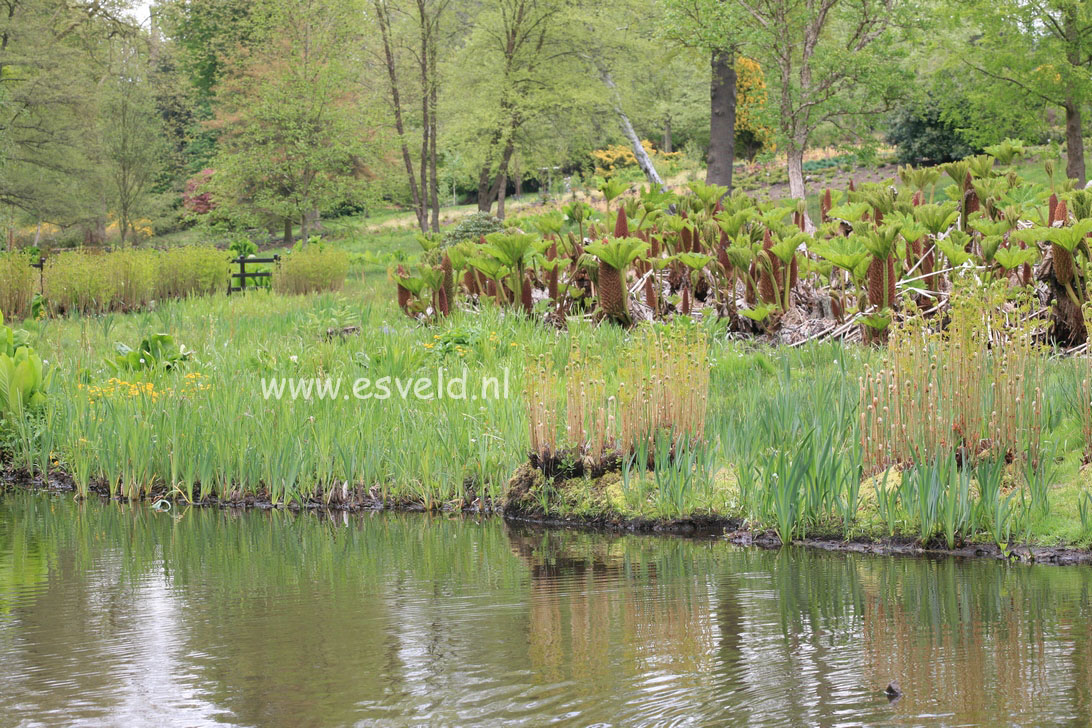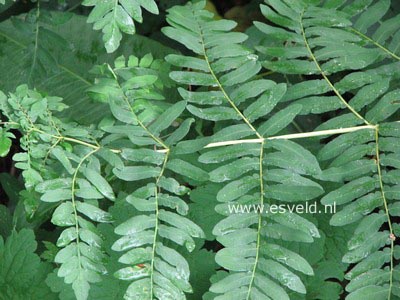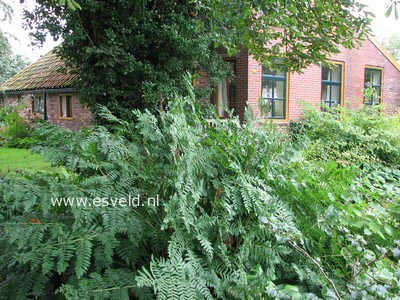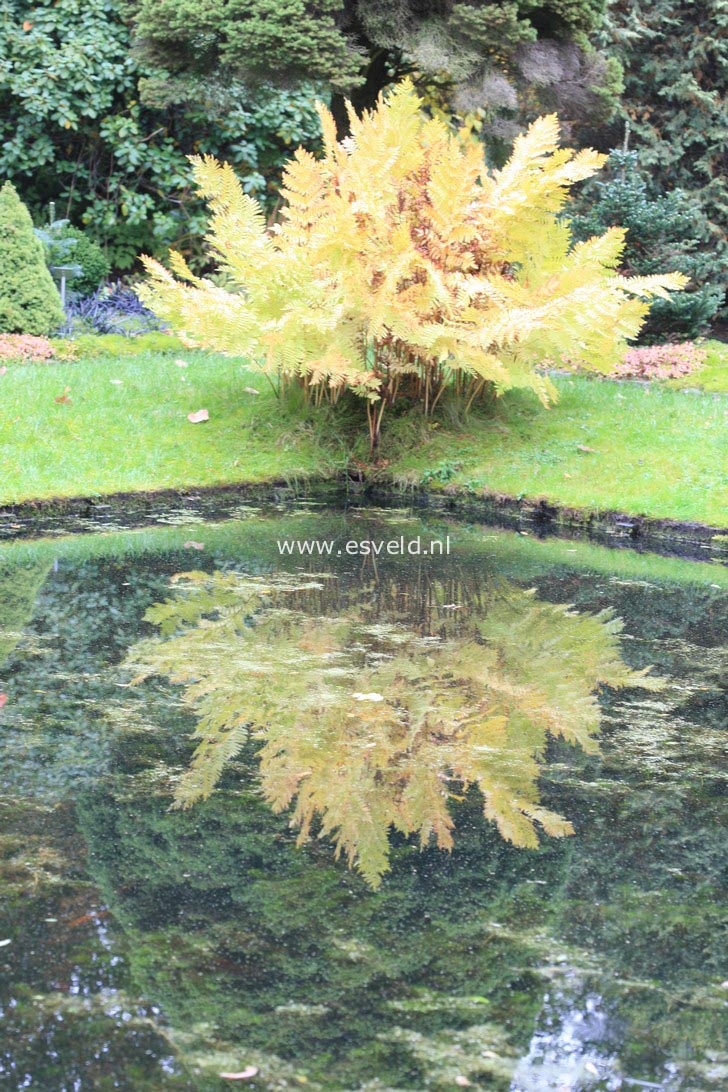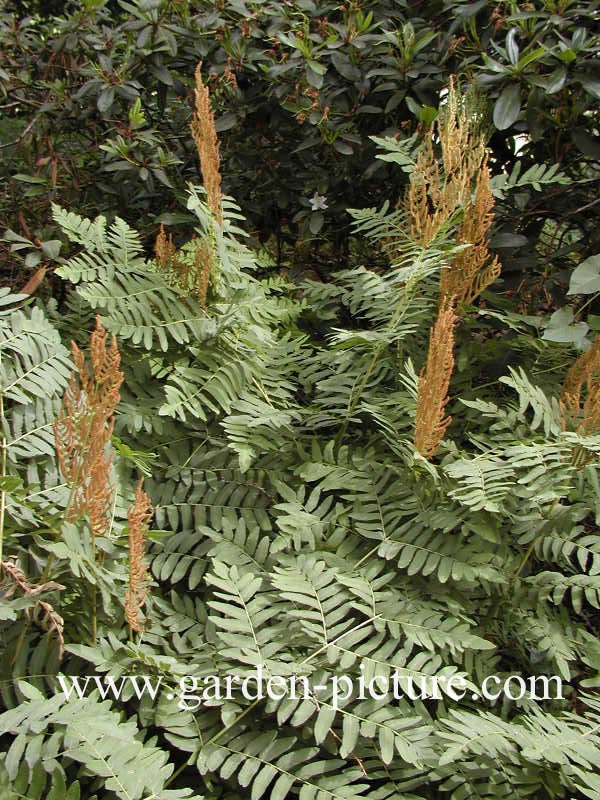 -
Description : koningsvaren with a beautiful golden yellow autumn colour
Color : green
Size : 100 cm
Hardiness : completely hardy
This plant has in the system Hansen/Mussel used for describing perennials the following code : 1.2.6.5
Explanation of the first digit : General location : WOODLAND. Plants, that in a garden need to be planted close to trees or shrubs. They require shade and prefer a peaty soil.
Explanation of the second digit : Specific demands of the plant : Plants for a sheltered, shaded place, between or near trees or shrubs, with a cool soil and maybe an hour or so sun a day.
Explanation of the third digit : Where to put : Plants of near the edge of a forest: some shade, some sun.
Explanation of the fourth digit : Other characteristics : Robust, often large plant. Can be used as a solitary plant.
Color : koningsvaren
Flowering period :
Size approx. : 100 cm.
Recommended quantity per square meter : 3
Date taken : 22.02.2006
Family : Osmundaceae
© first picture : © Garden Picture - the large profession al photo archive for all kind of garden plants
© picture 2 : J.C. de Kreek and D. van Gelderen, location picture : Florida, USA
© picture 3 : Nurseries PlantenTuin Esveld, Boskoop, Netherlands, location picture : Parc Bois des Moutiers, Varengeville
© picture 4 : Nurseries PlantenTuin Esveld, Boskoop, Netherlands, location picture : Voorbeeldtuin Appeltern
© picture 5 : J.C. de Kreek and D. van Gelderen, location picture : Florida, USA
© picture 6 : © Garden Picture - the large profession al photo archive for all kind of garden plants
© picture 7 : Nurseries PlantenTuin Esveld, Boskoop, Netherlands, location picture : Trompenburg Tuinen en Arboretum
© picture 8 : Nurseries PlantenTuin Esveld, Boskoop, Netherlands, location picture : Trompenburg Tuinen en Arboretum
© picture 9 : Nurseries PlantenTuin Esveld, Boskoop, Netherlands, location picture : tuin J. Ramsbotham
© picture 10 : Nurseries PlantenTuin Esveld, Boskoop, Netherlands, location picture : tuin J. Ramsbotham
© picture 11 : Th. Ploeger & Zn BV
© picture 12 : Nurseries PlantenTuin Esveld, Boskoop, Netherlands, location picture : Savill Gardens (GB)
© picture 13 : Nurseries PlantenTuin Esveld, Boskoop, Netherlands, location picture : Savill Gardens (GB)
© picture 14 : PlantenTuin Esveld, location picture : Henk Jacobs
© picture 15 : PlantenTuin Esveld, location picture : Henk Jacobs
© picture 16 : Nurseries PlantenTuin Esveld, Boskoop, Netherlands, location picture : Trompenburg Tuinen en Arboretum