Euonymus kiautschovicus 'Manhattan'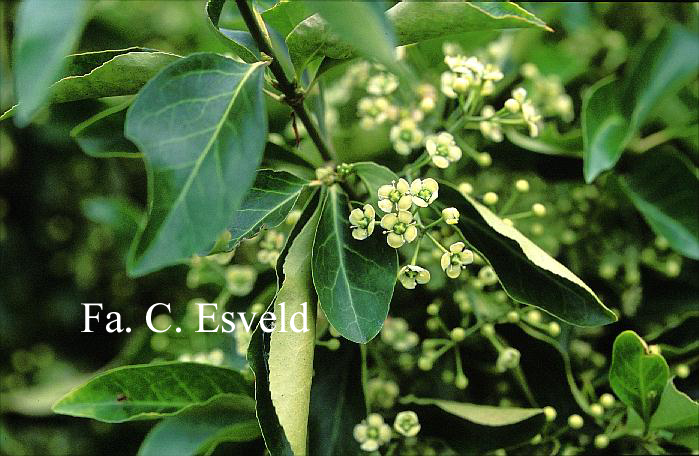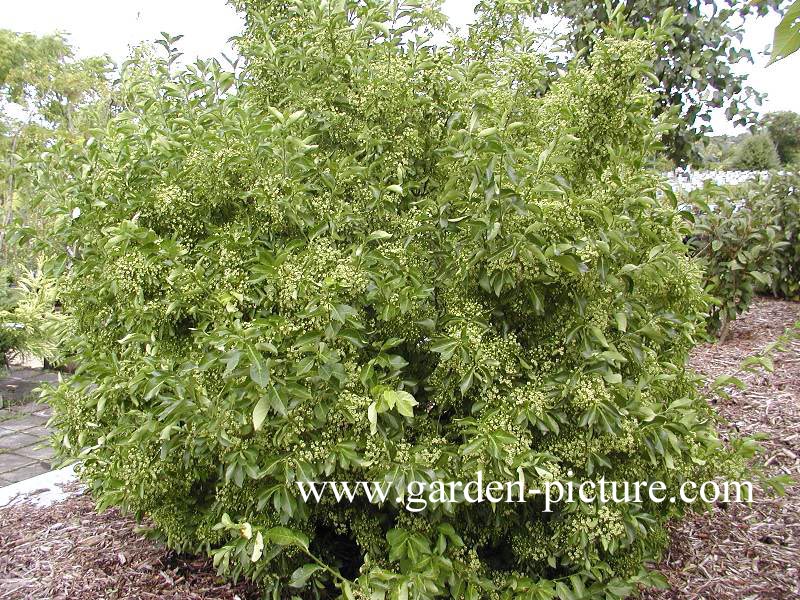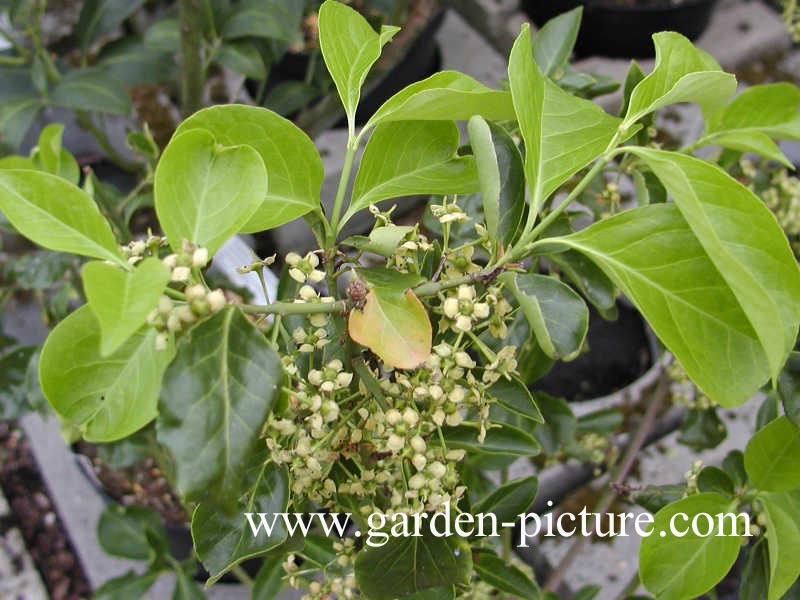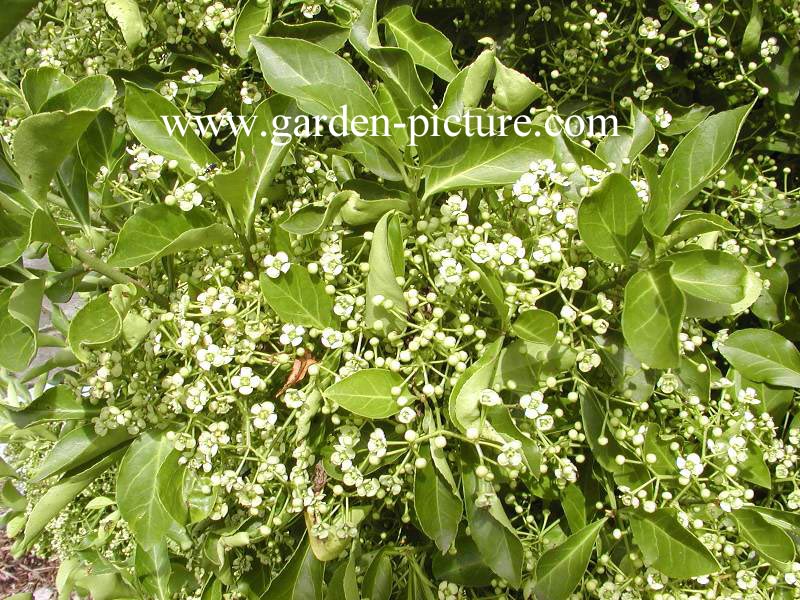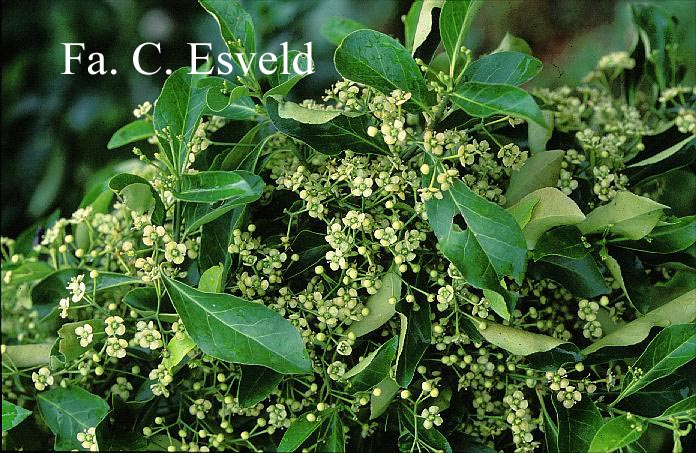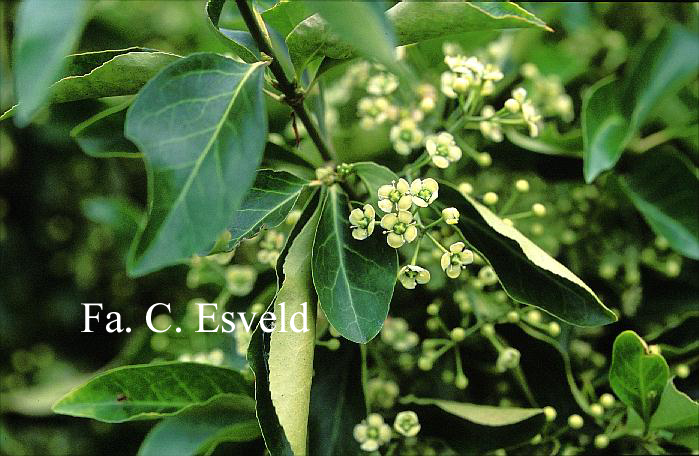 -
Evergreen euonymus with pink fruits. The size after 10 years is 250 cm. The fruit colour is pink. This plant is hardy.The berry period is September - Oktober.
Location of the plant shown in the first picture : PlantenTuin de Oirsprong
Common name : Spindle tree
Family : Celastraceae
© first picture : Nurseries PlantenTuin Esveld, Boskoop, Netherlands
© picture 2 :
Arjan Laros
© picture 3 : © Garden Picture - the large professional phpto archive for all kinds of garden plants.
© picture 4 :
Arjan Laros
© picture 5 : Nurseries PlantenTuin Esveld, Boskoop, Netherlands, location picture : PlantenTuin de Oirsprong
We do not have a picture of this plant. Do you have one and are you willing to give it to us? Please mail it to us at info@esveld.nl
Of this plant no stock is known unfortunately and therefore it does not occur in the on-line plantshop