Aconitum cammarum 'Bicolor'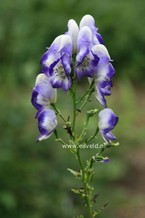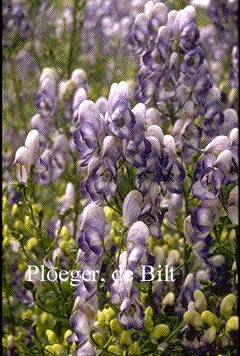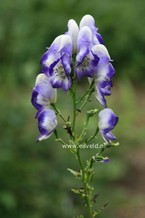 -
This plant has in the system Hansen/Mussel used for describing perennials the following code : 1.1.2.8
Explanation of the first digit : General location : WOODLAND. Plants, that in a garden need to be planted close to trees or shrubs. They require shade and prefer a peaty soil.
Explanation of the second digit : Specific demands of the plant : Plants for light shade and a rich, fairly moist soil, with not too many tree-roots. For example near buildings or fences.
Explanation of the third digit : Where to put : Not too sunny, for instance in a darker corner of a border.
Explanation of the fourth digit : Other characteristics : Suitable for cut-flowers.
Color : blauw met wit
Flowering period : july - august
Size approx. : 100 cm.
Recommended quantity per square meter : 7
Location of the plant shown in the first picture : de Hessenhof
Date taken : 04.08.2010
Family : Ranunculaceae
© first picture : Nurseries PlantenTuin Esveld, Boskoop, Netherlands
© picture 2 : Th. Ploeger & Zn BV