Veronica gentianoides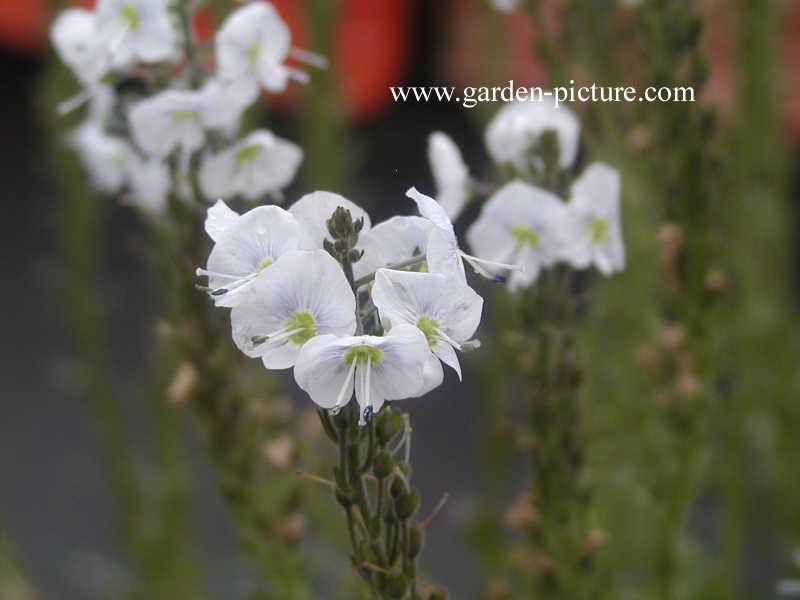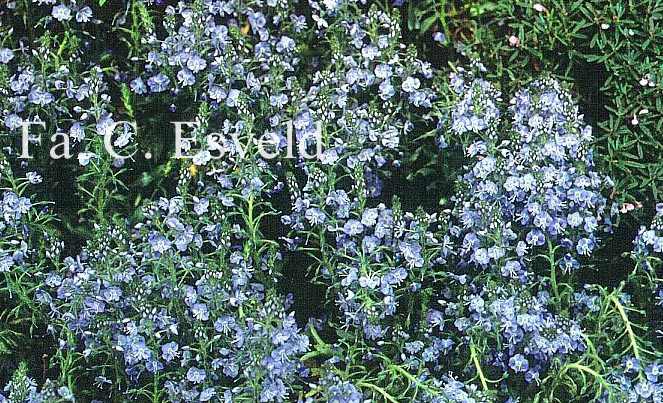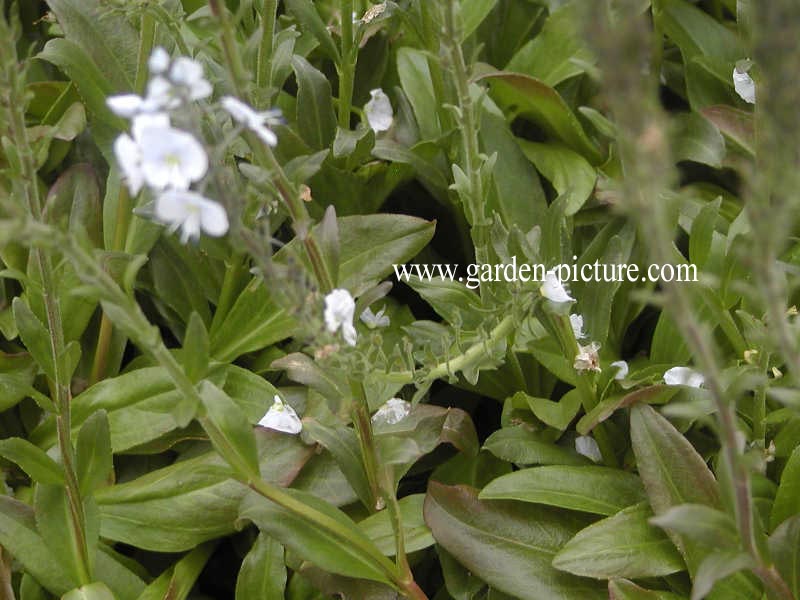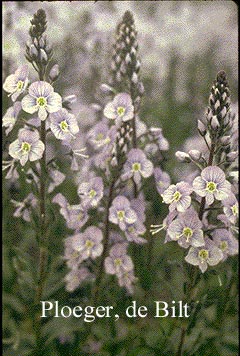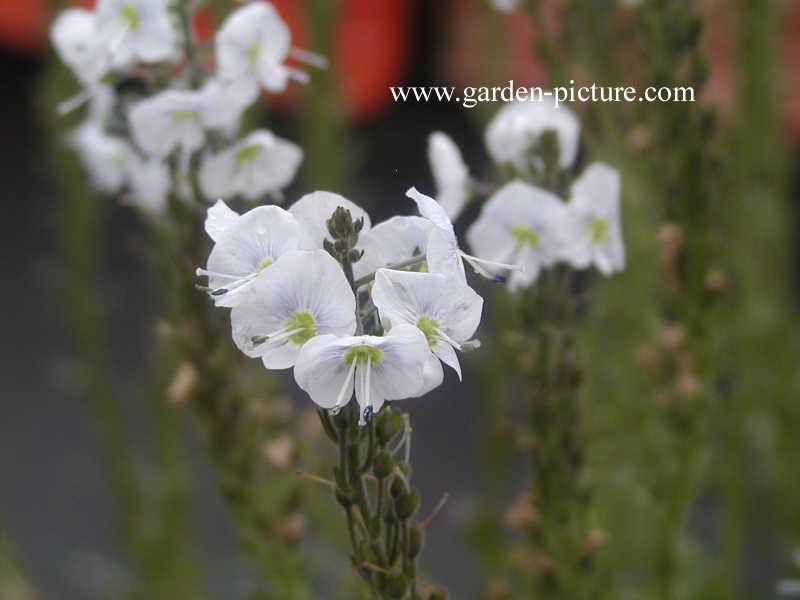 -
Gentian ereprijs has beautiful light blue flowers. The size after 10 years is 40 cm. The flower colour is light blue. This plant is hardy.The flowering period is May - June.
This plant has in the system Hansen/Mussel used for describing perennials the following code : 3.2.6.4
Explanation of the first digit : General location : OPEN SPACES. Plants for an open space, free of trees and shrubs. Always in the sun and a more or less rich soil.
Explanation of the second digit : Specific demands of the plant : Plants for a warm, sunny place, that have the effect of borderplants (with which they combine very well).
Explanation of the third digit : Where to put : Plants to be used in combination with rock-garden plants.
Explanation of the fourth digit : Other characteristics : Does not sucker much, combines well with other plants.
Color : lichtblauw
Flowering period : may - june
Size approx. : 30 cm.
Recommended quantity per square meter : 9
Family : Scrophulariaceae

Possible alternative :
Veronica gentianoides 'Variegata'. Main difference: Both High 30 Code 3264 light blue (05/

© first picture : Th. Ploeger & Zn

© picture 2 : Th. Ploeger & Zn

© picture 3 : Nurseries PlantenTuin Esveld, Boskoop, Netherlands, location picture : Ferdinandushof, Overslag

© picture 4 : PlantenTuin Esveld, location picture : Lianne's Siergrassen, De Wilp

© picture 5 : Jaap de Kreek and Dirk van Gelderen, location picture : Botanische Tuin Fort Hoofddijk Utrecht

© picture 6 : Jaap de Kreek and Dirk van Gelderen, location picture : Botanische Tuin Fort Hoofddijk Utrecht

We do not have a picture of this plant. Do you have one and are you willing to give it to us? Please mail it to us at info@esveld.nl