Uvularia grandiflora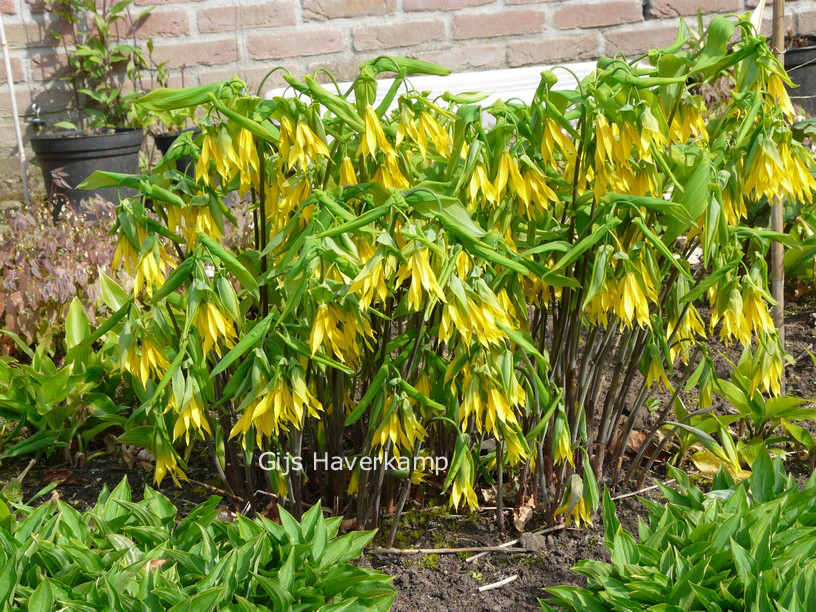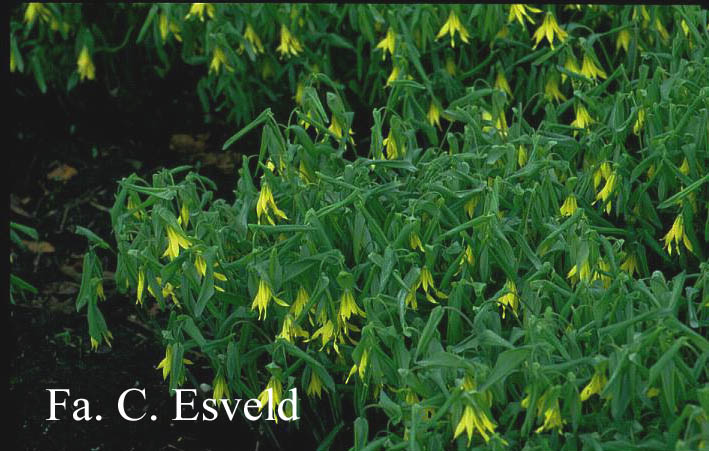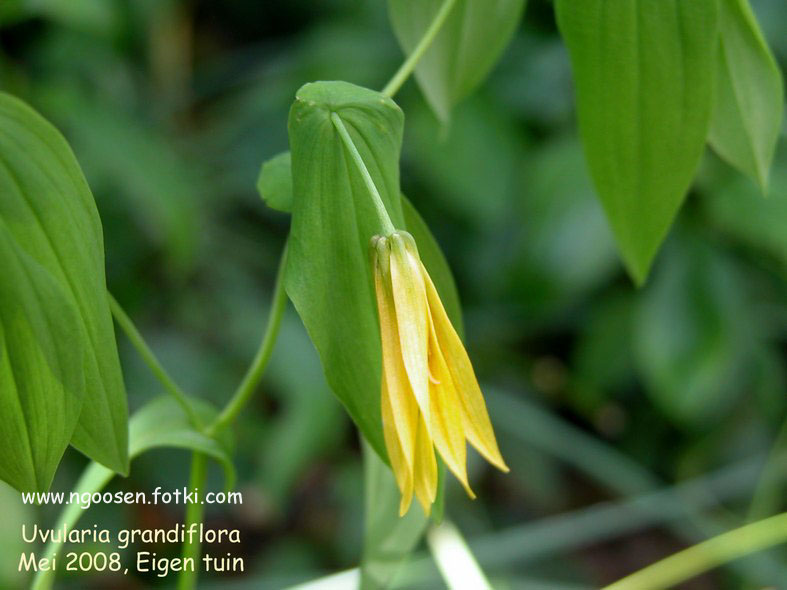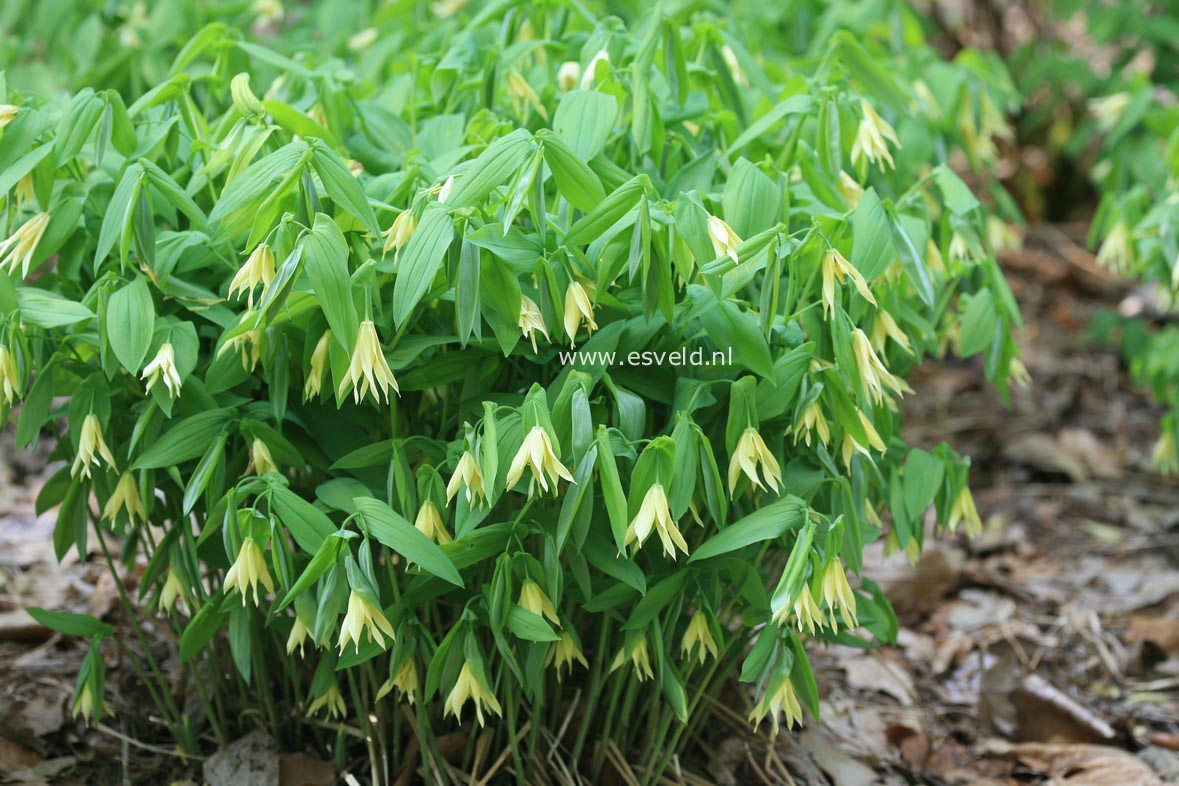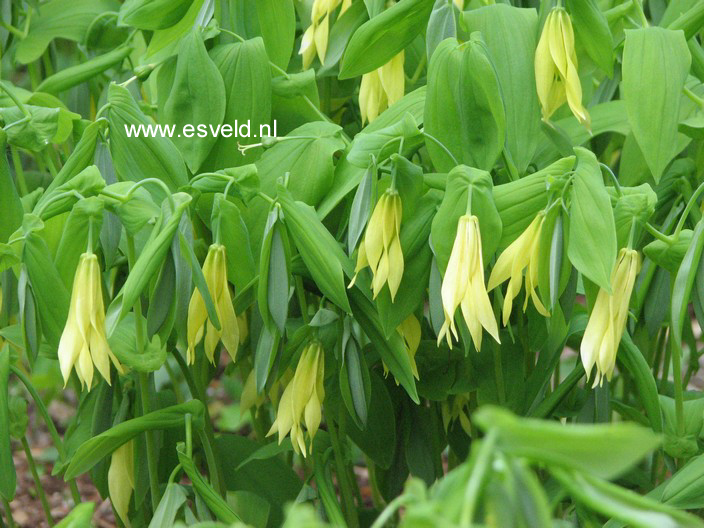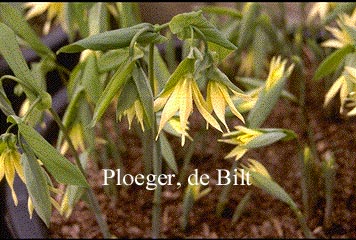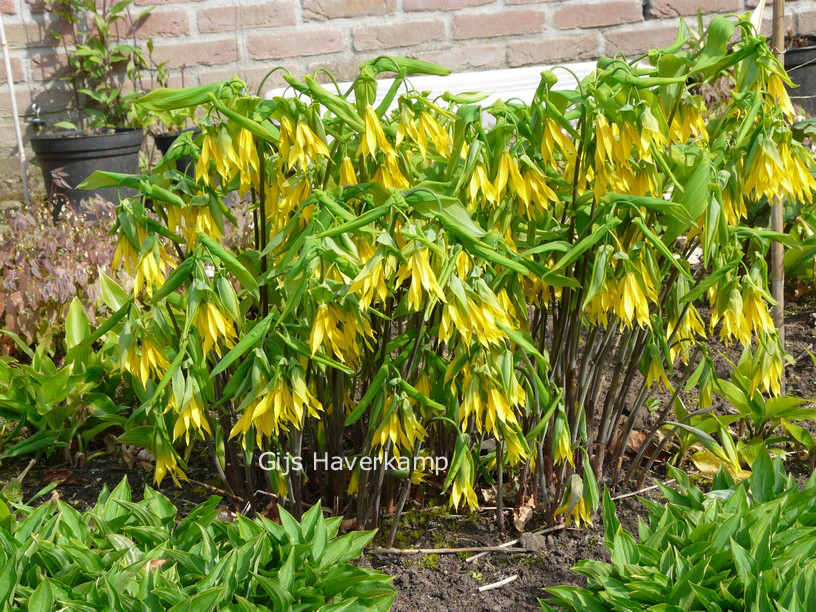 -
On Solomon's Seal lijkende perennial for the shadow garden. The size after 10 years is 50 cm. The flower colour is yellow. This plant is hardy.The flowering period is April - June.
This plant has in the system Hansen/Mussel used for describing perennials the following code : 1.2.5.4
Explanation of the first digit : General location : WOODLAND. Plants, that in a garden need to be planted close to trees or shrubs. They require shade and prefer a peaty soil.
Explanation of the second digit : Specific demands of the plant : Plants for a sheltered, shaded place, between or near trees or shrubs, with a cool soil and maybe an hour or so sun a day.
Explanation of the third digit : Where to put : Cool, shaded and moist soil.
Explanation of the fourth digit : Other characteristics : Does not sucker much, combines well with other plants.
Color : geel
Flowering period : april - june
Size approx. : 30 cm.
Recommended quantity per square meter : 7
Family : Convallariaceae
© first picture : Gijs Haverkamp
© picture 2 : Gijs Haverkamp
© picture 3 : Gijs Haverkamp
We do not have a picture of this plant. Do you have one and are you willing to give it to us? Please mail it to us at info@esveld.nl