Campanula lactiflora 'Prichard's Variety'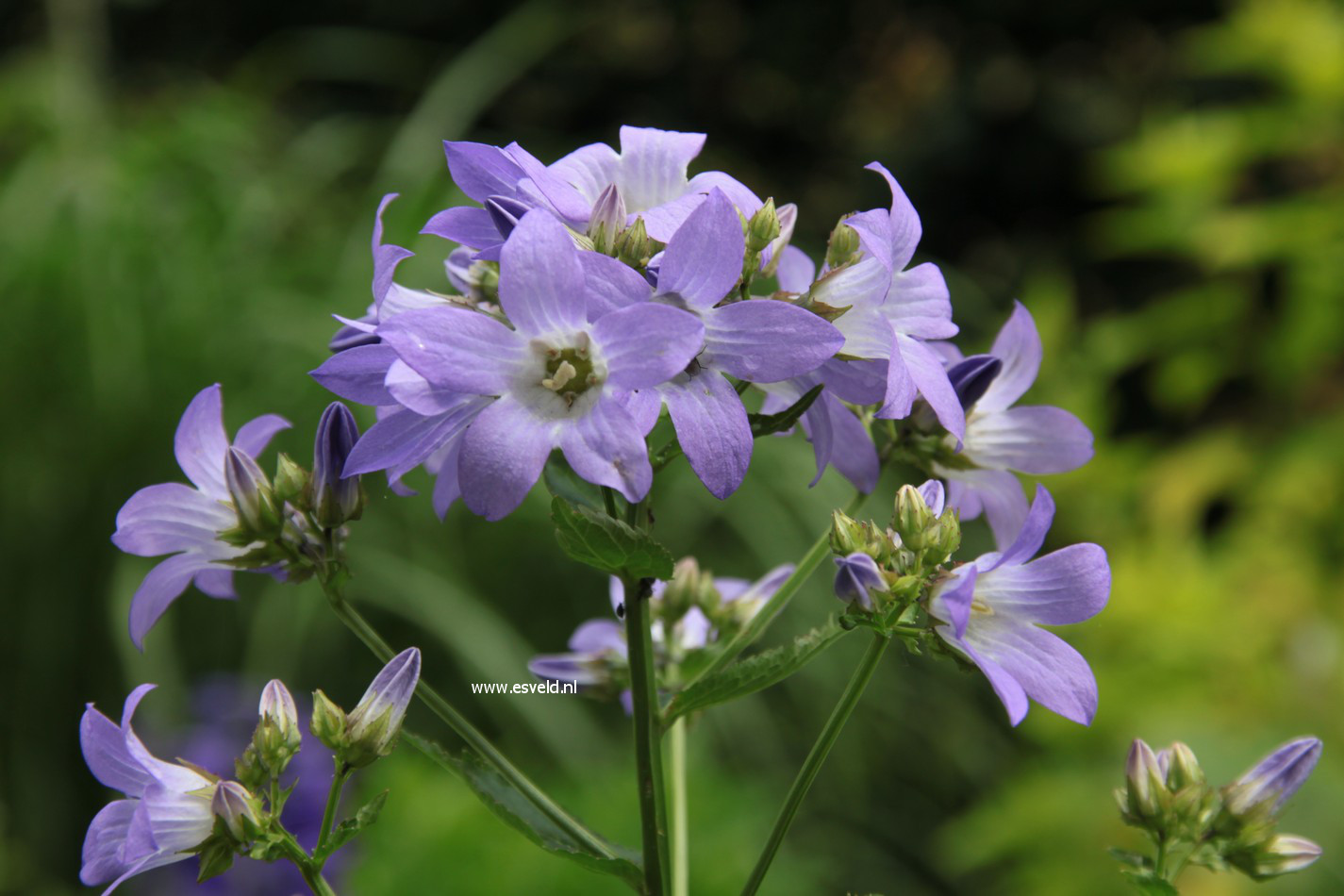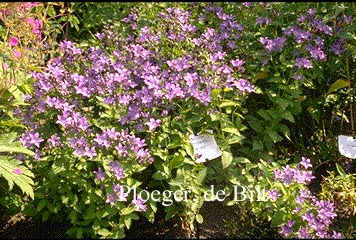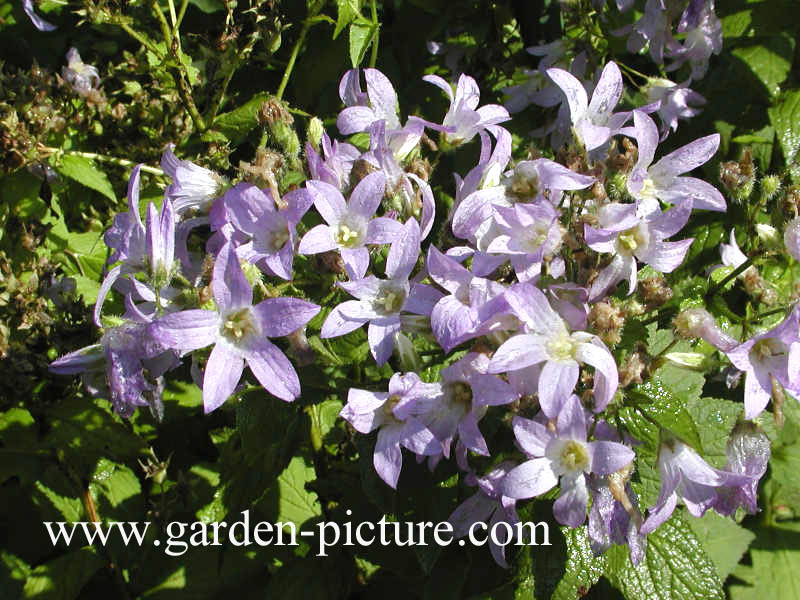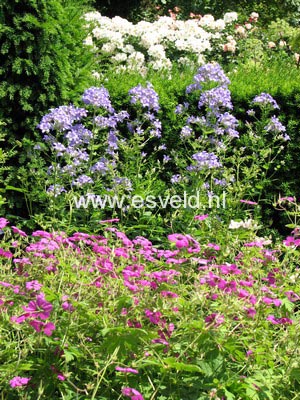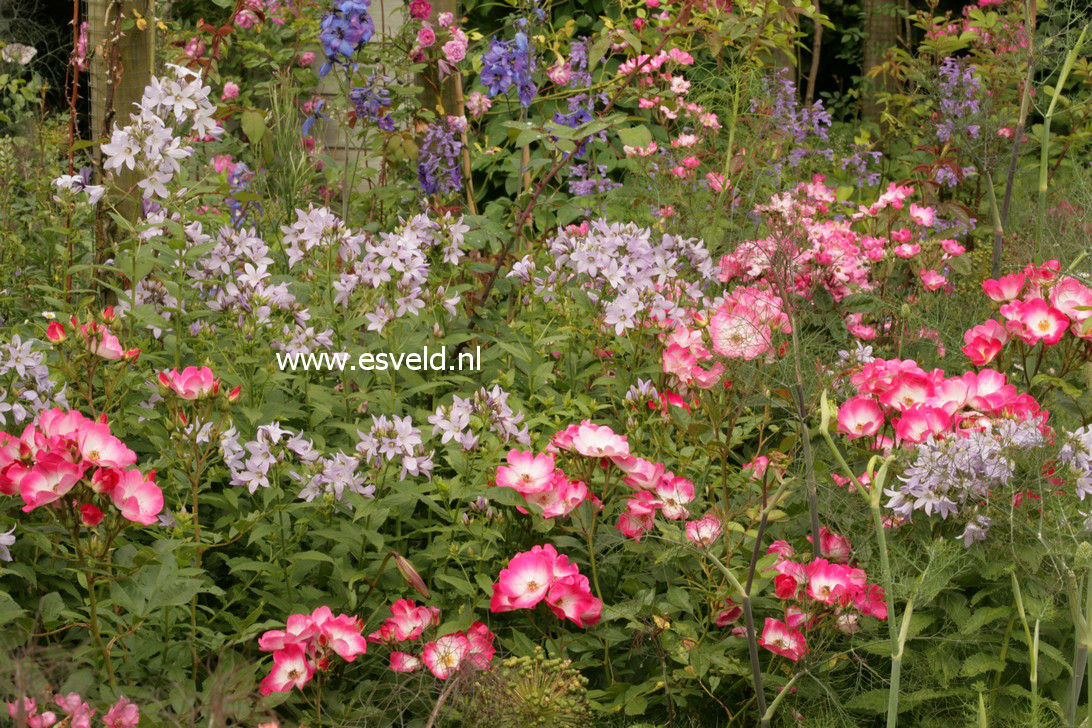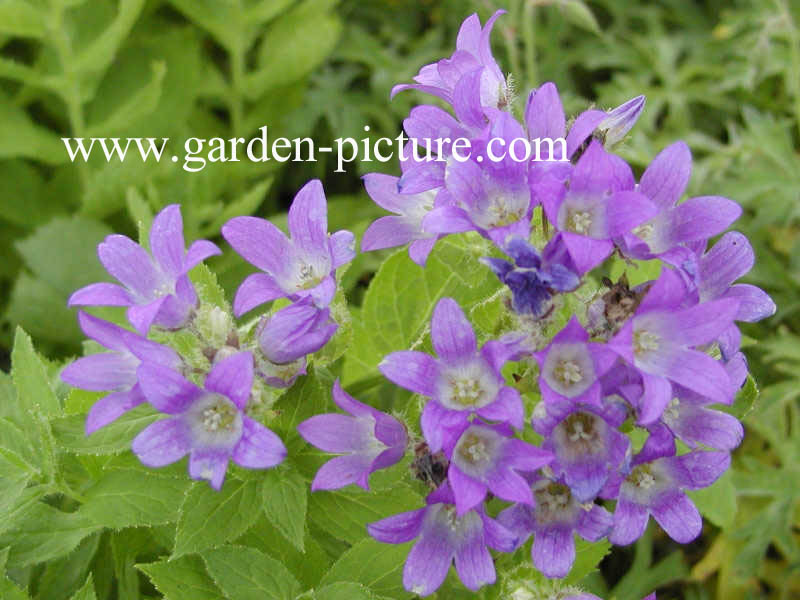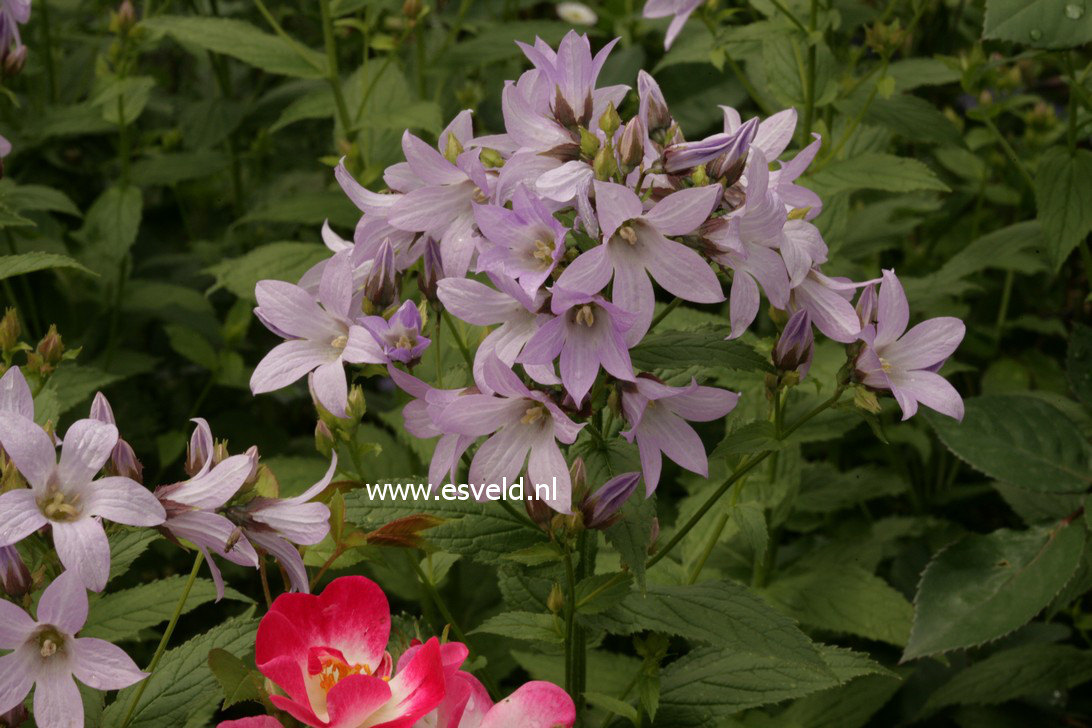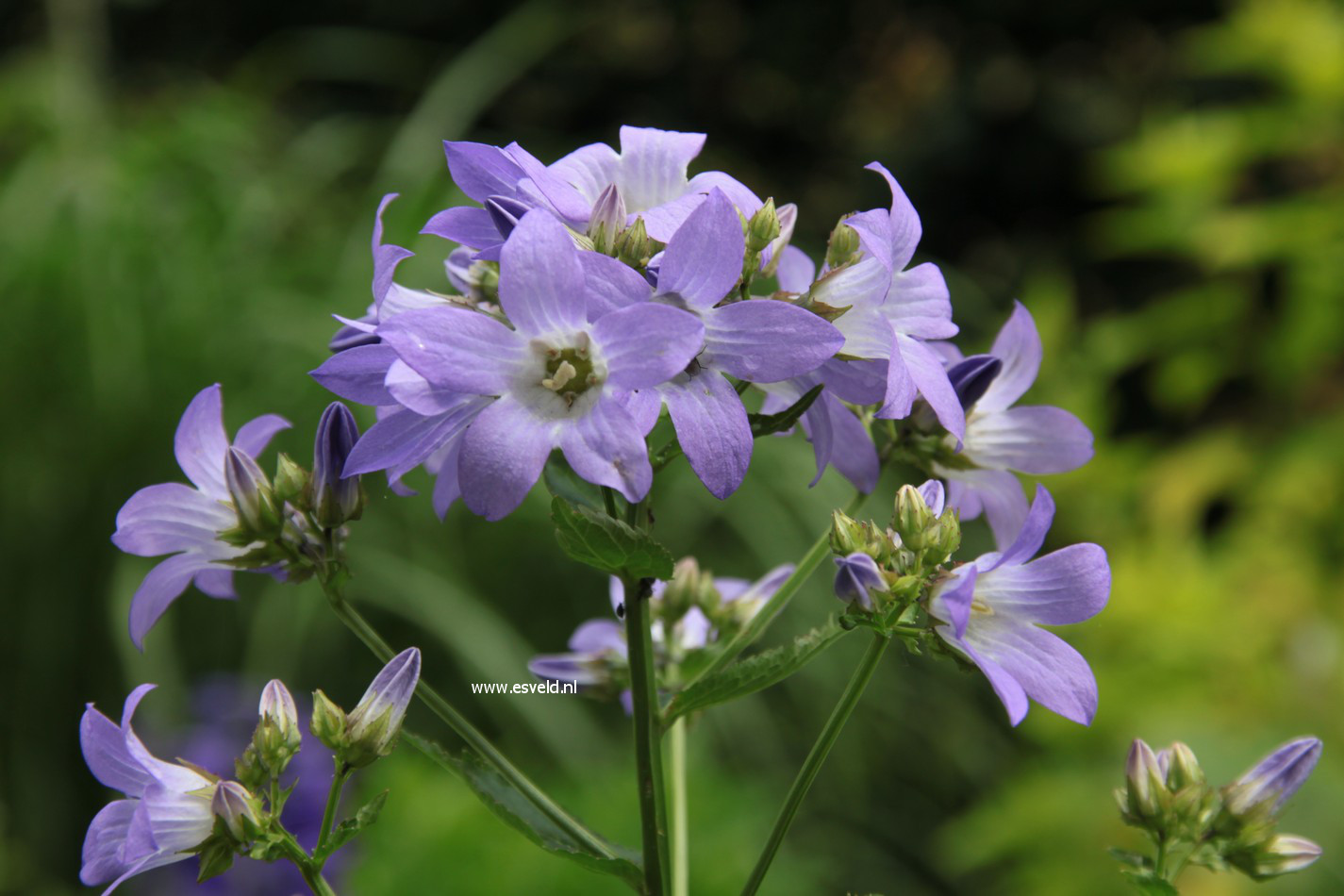 -
Bell flower with blue flowers in the summer. Hoewel a. The average size is 80 cm. The flower colour is blue. This plant is hardy.The flowering period is June - August.
This plant has in the system Hansen/Mussel used for describing perennials the following code : 6.2.1.4
Explanation of the first digit : General location : BORDER. Plants with good colouring effects or nice shape, for a open, well drained soil.
Explanation of the second digit : Specific demands of the plant : Plants that are used to complete the border.
Explanation of the third digit : Where to put : For a warm, sunny place, tolerates occasional dry spells. Note that they do not tolerate very wet conditions in the winter well.
Explanation of the fourth digit : Other characteristics : Does not sucker much, combines well with other plants.
Color : paarsblauw
Flowering period : june - august
Size approx. : 60 cm.
Recommended quantity per square meter : 5
Family : Campanulaceae
© first picture : Marlien van de Linden, Plantentuin Esveld
© picture 2 : Th. Ploeger & Zn BV
© picture 3 : © Garden Picture - the large profession al photo archive for all kind of garden plants
© picture 4 : Marlien van der Linden, location picture : Tuin dHr. en Mw. de Rooij, Sprundel
© picture 5 : Nurseries PlantenTuin Esveld, Boskoop, Netherlands, location picture : Fam. Verheggen, Lottum
© picture 6 : © Garden Picture - the large profession al photo archive for all kind of garden plants
© picture 7 : Nurseries PlantenTuin Esveld, Boskoop, Netherlands, location picture : Fam. Verheggen, Lottum