PlantenTuin Esveld welcomes you.
Stocklist
The entire stock is entered in the system and is available on the site. It is updated at least once a day. Of course we can do more than what we have ourselves, we have many colleagues here from whom we can get plants we do not have in our own stock.
Garden Design and Advice
| | |
| --- | --- |
| | We can support you in different ways creating the perfect garden for you. In the last decades Cor van Gelderen has built up a tremendous knowledge on plants, garden design and garden development, realising dozens of projects ranging from small backyards to entire parks. For making an appointment with him please use this form. You can see pictures of some of the realised projects through the link below. Sorry, that part of the site is at this time only available in Dutch. |
PlantenTuin Esveld
Rijneveld 72, NL-2771 XS Boskoop
Telephone 0031-172-213289
Twitter!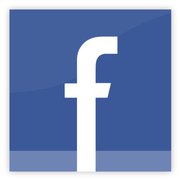 Search engine by plant characteristics
We have created a new and very powerful tool for you: a search engine by plant characteristics. Enter the characteristics a plant should have for you and this tool gives you the best matching plants. So, if you want a plant that flowers red in May, is evergreen, for an acid soil, becomes about 1 meter tall, for a shady place and is scented, then you should get a good result!