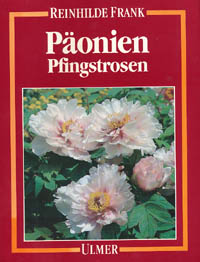 ISBN : 3-8001-6639-9

Publisher : Ulmer

Number of pages : 152

Many pictures

Number of drawings : 25

Year of publication : 1999

Binding : Paperback

Paeonia is a large and diverse genus. In this book many different varieties and lots of information on uses in the garden, culture, propagation and care.

Price € : 15.90

Only 1 copy in stock

If you would like to order this book, you can do this by using our online bookshop. This book you will find in the category perennials in the online bookshop, which you will find here.