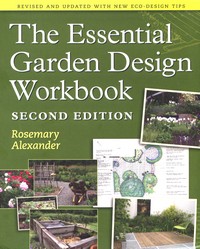 Subtitle : Second Edition. Revised and updated with new eco-design tips

ISBN : 9780881929751

Publisher : Timber Press

Number of pages : 304

Many pictures

Many drawings

Year of publication : 2009

Binding : Paperback

The author has created a wonderful, comprehensive, detailed design workbook for serious home gardeners, students of design and professionals alike. This book is not just about pretty pictures but provides step-by-step information to make garden dreams into artistic reality. No stone has been left unturned as this patient teacher walks readers through numerous design components such as the site survey, scale and proportion, as well as ground, vertical and overhead plane considerations.

Price € : 34.95

This book is in stock

If you would like to order this book, you can do this by using our online bookshop. This book you will find in the category Garden design and development in the online bookshop, which you will find here.